Jazz Harp
With a love of modern music, Amanda's path in jazz was set after supporting Jamie Cullum and later touring with trumpeter Matthew Halsall at worldwide festivals. In 2020 Amanda was signed for a 2 albums to Jazzman Records.
 Jazz Performer
Amanda has always had a love for pop and jazz and after supporting Jamie Cullum and consequently recording with Dannii Minogue, her new path was set. In 2013 she achieved her Masters in Jazz studying under eminent teachers Paula Gardiner, Huw Warren, Ian Bellamy, Dave Cliff and Dudley Phillips (amongst many others)in RWCMD.
In 2015, she was invited to be a headline act at Edinburgh International Harp Festival with her trio The Whiting on the Wall. They also recorded their first album Butterflies. 
One of the highlights of her career has been performing at International Jazz festivals across the world with Jazz trumpeter Matthew Halsall and the Gondwana Orchestra. Festivals and venues have included Hamburg, Johannesburg Union Chapel London, Jazz Cafe ( Camden), Pori Jazz66 (Finland), Ghent Jazz festival, London Jazz Festival, Gateshead and AB Belgique, Brussels.
In 2020, Amanda has worked with many artists and Djs including DJ Yoda, Rebecca Vasmant, True Jazzchild, Jazzanova and flautist Chip Wickham. In 2020 she will be touring the UK and Paris and performing at Ronnie Scotts, London with Chip. 
Shout out to the wonderful musicians on my new album….

…..Amanda Whiting player her hip harp and added an incredible layer of beauty on the music. Part Dorothy Ashby part Alice Coltrane. Brilliant and a monster in the studio….                                       
2020 is also a big year as Amanda was signed to the iconic Jazzman Records Label which will release 5 tracks from Butterflies in September as well as her new album 'After Dark' in February 2021…Watch this space!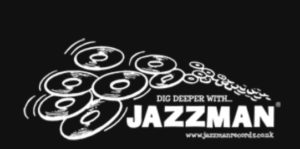 Jazz education
Amanda is the Jazz harp teacher at the Royal Welsh College of Music and Drama, Cardiff and Royal Birmingham Conservatoire and has taught at RNCM and Junior RNCM. She is also co- author (with Tony Robinson) of a series of new Jazz harp books on the syllabus of Trinity College, London.
In July 2018 Amanda earnt her place on the Keep an Eye Summer Jazz Workshop in Amsterdam studying with the most incredible line-up of jazz musicians including John Riley, Dick Oates and Justin Dicioccio.
Jazz groups
Jazz Trio
"A fresh new sound that transports you to afternoons of sunshine."
The new trio of harp, bass (Aidan Thorne) and drums (Jon Reynolds) manage to capture the perfect atmosphere. 2015 saw the original trio (with Deej Williams and Tony Robinson) headline act in Edinburgh International Harp Festival as well as playing at Hay and Brecon Festivals. 2019 welcomes the new band and new album "Back to it"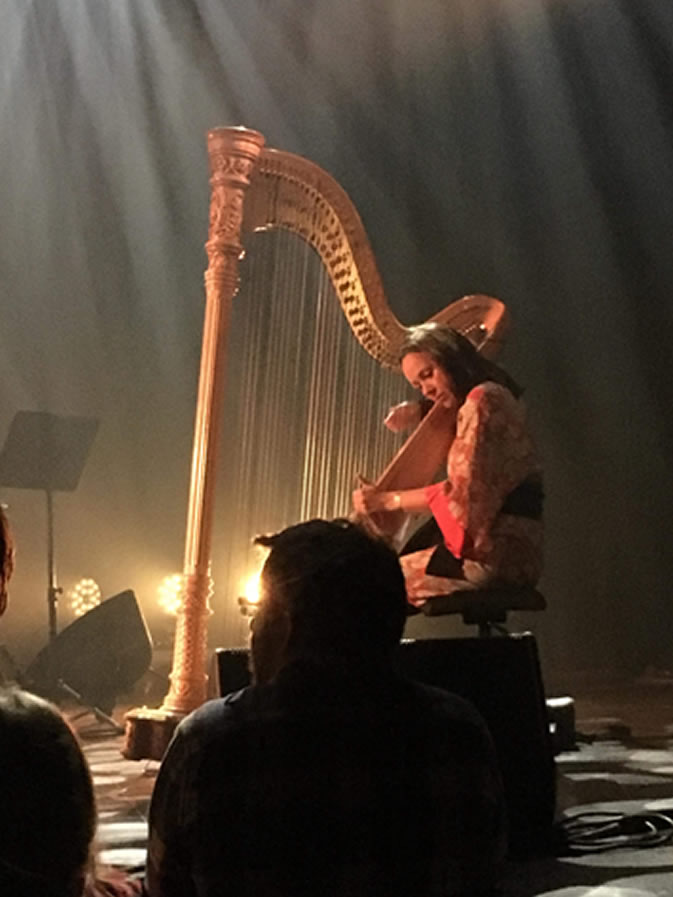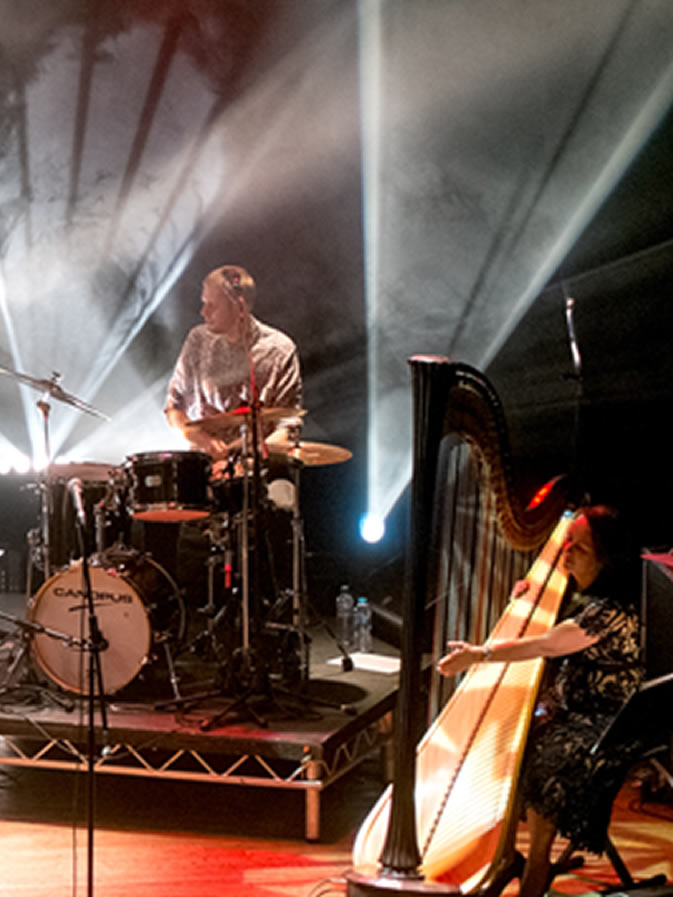 And something different?
In April 2010, Amanda was honoured to be asked to perform with legendary jazz harpist Deborah Henson Conant in Caernarfon. 'Danger Zone' – a small jazz concerto with orchestra, was about an experiment into the 'strapless evening gown' and Amanda played the role of a mad scientist.
Amanda has performed in Miss Moneypenny's in Birmingham, improvising over the DJ, leading the way for harp music being incorporated into dance music.
She has also recorded an improvised track 'Pass-On' for film director Pablo Magee with John Altman.
"Amanda's talent, commitment, and above all her willingness to fully involve herself in the process of collaboration, epitomises the power of the composer/performer relationship. She then sat down and poured her heart and soul into the performance.  And the audience absolutely loved her."
The harps…
As a jazz harpist, Amanda plays an electro-acoustic 47 string Lyon and Healy and 44 string Camac Blue with AER amplification.
What the jazz critics say:
"Whiting's harp, full of flowing, cascading notes, similarly couldn't help draw comparison to Alice Coltrane: the harp is a rare instrument in jazz, and Alice Coltrane one of it's pioneers. In the Gondwana Orchestra, the instrument was used to great effect, adding another layer of texture."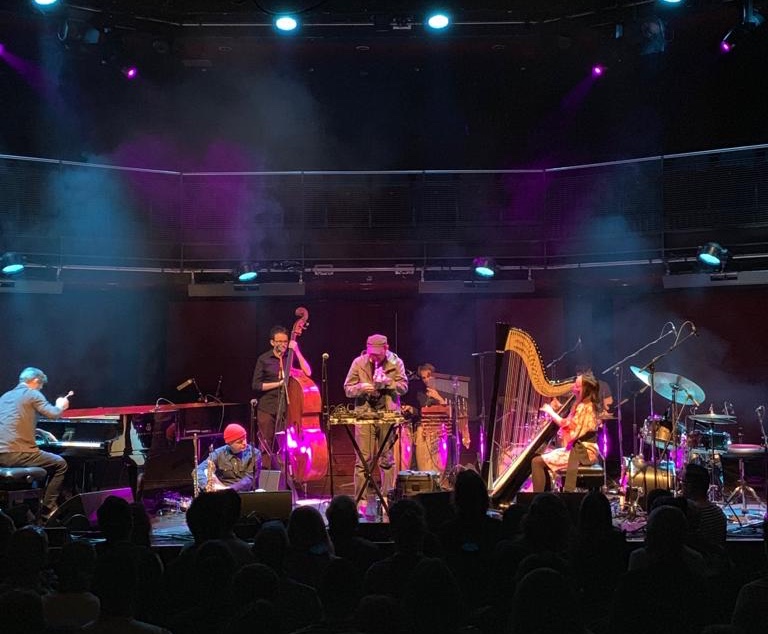 "The highlight of the weekend came on Saturday night, at the RNCM.
Amanda Whiting's Welsh trio imaginatively reimagined jazz favourites such as Art Blakey's Moanin' and Miles Davis' Blue In Green, the three musicians complimenting each other beautifully and bringing a real warmth and intimacy to the venue.
Where one song was lolling and delicate, the next could be haunting and disquieting, Whiting controlling the room with what seemed like the most minor movements.
When the trio were joined by the the peerless Park Stickney, things went to another level. The depth of sound given by the two harps was remarkable. It wasn't quite jazz from another dimension, but perhaps another version of this one; the subtle differences between these versions of classic songs and their originals brought some extra layer to the sound which was hard to pin down.
It was jazz at its intriguing best, leaving you with a tapping foot and a raised eyebrow, eager not to miss anything.
Performing at Wild Strings with Park Stickney
October 2018 Performing at Wild Strings with Park Stickney  (Aidan Thorne (bass)/Jon Reynolds (drums))
Matthew Halsall and the Gondwana Orchestra at AB Belgique, Brussels 2019
Hire Amanda Whiting
Amanda is an experienced and professional harpist.
Available for weddings, private and corporate events and festivals.