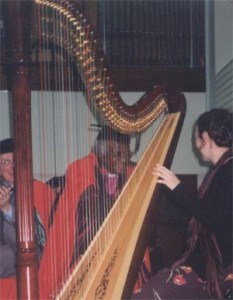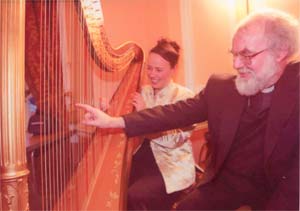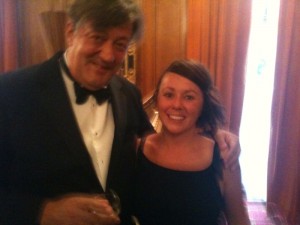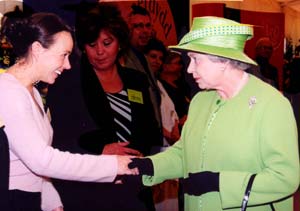 Testimonials
We would like to thank you for supporting the Benefit for Children through working in partnership with us at this year's and at previous year's event.The event was a huge success and we raised over £135,000 for children's charities.We look forward to working with you again to enable us to raise further funds for children's charities.Thank you
Valero at Celtic Manor June 2016
Thanks, thanks, thanks for your support and beautiful play at the Velindre Concert xxxxx. Millie Treharne (aged 6) said "my favourite was the Harp playing" It was not only Millie who loved you're playing.
Thanks again
Malcolm
A very big thanks for all your help and support in making the harpathon such a success. Early estimates suggest that we have raised in excess of £2000.00 for Cancer Research.
Brynmor Williams
Thank you for all your hard work at Cancer Research UK's very first Christmas Carol Concert held on Monday 12th December at St John's Church in Cardiff… The evening was a great success and got everyone into the festive mood whilst raising money for Cancer Research UK to continue their lifesaving work.
Caroline Ely
Amanda was wonderful with all the clients in the day centre They greatly enjoyed the music. She was superb. Thank you!
Elebank Day Centre, Somerset
Brilliant! Amanda and Joanne were so lovely and managed to include everyone and get them all motivated. We want them back as soon as possible!
Doyle Centre, Exmouth
Contact Me
Telephone : (029) 2081 1620 or 07990 597784
Email : amanda@amandawhiting.com
Submit enquiry : here
Charity
Charity Work
For many years, Amanda worked with Yehudi Menuhin's charity Live Music Now! -a  charity which helps young people at the start of their careers to go out into the community and perform for those who are unable to get to a concert hall. The charity also gives the opportunity of performing in concert halls across Britain.
Amanda continues to work as a jazz harpist, extensively for "Lost Chord" a similar charity based in Yorkshire. Lost Chord, founded by Helena Muller, takes music to elderly homes and hospitals, concentrating specifically on those with severe dementia.
Amanda has always supported Cancer Charities. In 2008, she put down the harp and picked up her running shoes, taking part in the Cardiff Half Marathon in order to raise funds for the lung cancer unit of a local hospital. The hospital had cared for a pupil's mother who had  tragically passed away.
Over the years, she has performed for many concerts and fundraisers; most recently in St Mary's Church, Whitchurch, Cardiff to raise money for Velindre Hospital.
Other charities have included The Meningitis Trust and NSPCC.