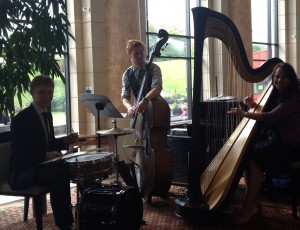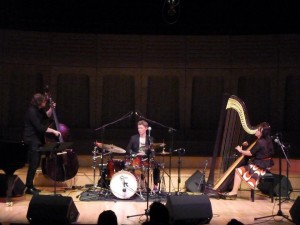 Contact Me
Telephone : (029) 2081 1620 or 07990 597784
Email : amanda@amandawhiting.com
Submit enquiry : here

With finals over and the sun is out…relaxation!
Written on Wednesday, May 29th, 2013 at 10:36 am
It has been a crazy few weeks, from All Star golf at Celtic Manor, to preparing for my finals for my Masters in Jazz. Thank fully all the stress is over and I can now relax.
The trio played for the jazz lunch last week, with Tony Robinson on drums and Deej Williams on bass. We had a great time and it was nice to be playing without the pressure of passing exams. Im now on to writing some new books with Tony, for beginners and intermediate harpists…of course, in a jazz/blues style. We are also, working on the new CD which will hopefully be finished in July.So watch this space!